Forms for Employment and Vacancy Notices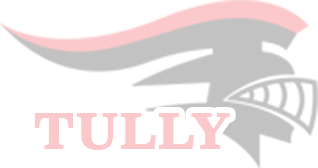 On this page you will find notices of vacancies and applications for various positions in the school district.
Online Application for Educators
www.olasjobs.org/central
Current Openings
ES General Music/Chorus Teacher
ES Instrumental Music Teacher (anticipated)
ES Classroom Teacher
ES Special Education Teacher
ES Librarian
ES Nurse
7-12 Math Teacher
7-12 Social Studies Teacher
Appropriate NYS teaching certification required
Robert J. Hughes, Superintendent of Schools
Tully Central School District
20 State Street
Tully, NY 13159
Apply through OLAS at
www.olasjobs.org
by March 29, 2019.
Please include cover letter, resume, transcripts, references, and applications (OLAS
and
Tully CSD). Tully CSD application available at
www.tullyschools.org
Tully Elementary & JSHS School are seeking the following...
Custodians
Daily Teacher Substitutes
Daily Teaching Assistant Substitutes
Daily Nurse Substitutes
Vacancies/Employment